"There were a lot of discussions going on, and that were being led by the Organising Committee, but no final decisions were made – no final and formal requests were made to the caravan industry."
Allan added: "The investment that we're making through the $2 billion regional package … is going to support even further our fabulous tourism industry in regional Victoria. And that's got to be great for the caravanning industry as well."
Sahlberg told The Sunday Age he had met with the Andrews government in the 10 months leading up to the cancellation after organisers quickly realised they had limited options to accommodate vital Games support staff.
Planned athletes' villages were slated to house competitors but, as planning ramped up in 2023, authorities were under pressure to determine how regional hubs would cope with a wave of visitors, volunteers and workers.
The state explored the option of spectators spending their nights back in Melbourne as it became clear local accommodation providers could not afford to meet the vastly inflated demand over a 12-day period.
Loading
Sahlberg said discussions with the state began from November last year after he learnt Wodonga Racecourse was sounded out as an event precinct for the Games.
He thought his industry could become involved to unlock similar public spaces for short stays.
"I ended up getting the Bendigo council and the Geelong council ringing me as well and sort of say … 'That's really good because we've got no accommodation'," he said.
"I said, 'We're here to help', and it escalated from there."
Sahlberg said he had met with staff working under Commonwealth Games Minister Jacinta Allan, who wanted to find accommodation for up to 50,000 volunteers, workers and officials.
He told them the industry could build or provide about 10,000 caravans to be ready specifically for 2026.
Sahlberg said they responded by saying, "You've solved our problem".
But during conversations with the Games operational team in June, he said, questions emerged over where funding would come from because the caravan industry fell under multiple departments, such as tourism and manufacturing.
"From that meeting at the start of June, we had probably another five or six meetings with the operational team and every time we met them, the noise got louder about no money," he said.
Loading
"If you had told us that from the start we could have gone out looking, but it is 10,000 units, which is a lot of money that you want an industry to fund.
"Why wouldn't you have thought these things through right from the start?"
Sahlberg said he had sought out other companies to partner with and salvage the idea of using caravans to support the Games, but within a week the event was cancelled – at a cost to taxpayers of $380 million dollars in compensation.
He said everyone was blindsided by the news.
When the Andrews government released its updated figures for the event, it cited $2 billion in "additional pressures" to explain how the Games' cost blew out from $2.6 billion to almost $7 billion.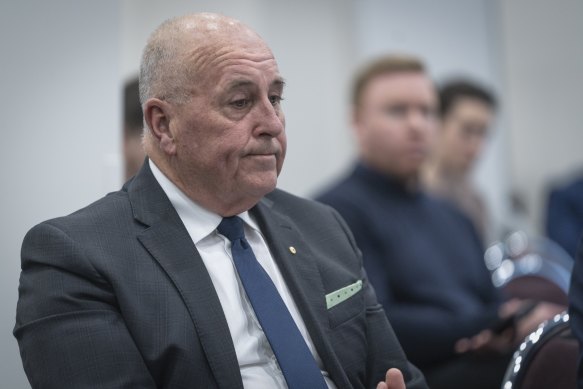 This included "accommodation shortfalls in the regions increasing cost".
During hearings at a Senate inquiry this week, Commonwealth Games chief executive Craig Phillips was asked about concerns that there was little to no accommodation available in host cities.
"The strategy that the organising committee was implying was essentially a 'day out' approach," he said.
"With much of the spectators attending the Games actually living in Melbourne and travelling out.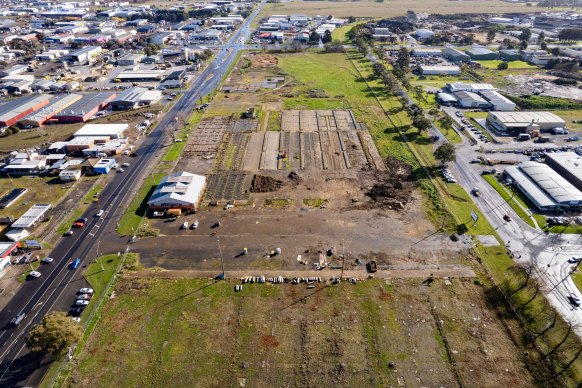 "Prior to the [cancellation] decision on July 18, the organising committee was looking at what the transport solution could be."
Committee for Ballarat chief executive Michael Poulton earlier told the inquiry that his organisation had been frustrated at the state government's poor consultation with regional communities.
A clear example of this was the decision to build Ballarat's athletes' village at the local sale yards rather than around the inner city as his group had advocated, Poulton said.
The Morning Edition newsletter is our guide to the day's most important and interesting stories, analysis and insights. Sign up here.