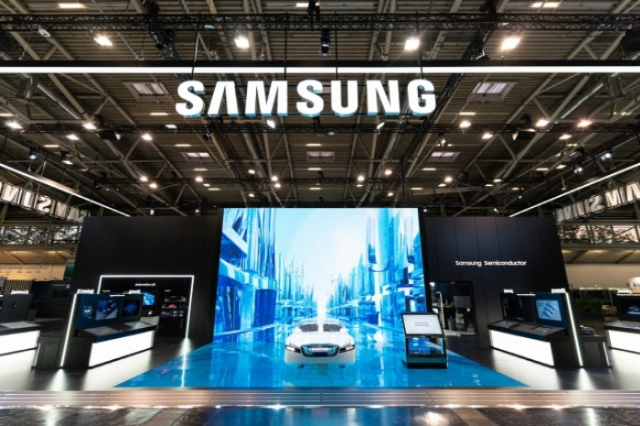 MUNICH, GERMANY – The automotive electronics and parts-making units of Samsung Group are making a grand debut together at this year's IAA Mobility, one of four major mobility shows to be held Sept. 5-10 in Munich, Germany.
Electric vehicle battery-making unit Samsung SDI Co. on Monday for the first time unveiled its lithium-iron-manganese-phosphate (LMFP) battery at IAA Mobility 2023.
The LMFP battery is considered next-generation battery technology, an upgraded version of the lithium-iron-phosphate (LFP) battery, which uses lithium iron phosphate as the cathode material and a graphitic carbon electrode with a metallic backing as the anode.
Chinese battery makers control more than 90% of the global LFP battery market, and most Chinese EVs are fitted with LFP batteries, which are more stable than other types of EV batteries and cheaper to make.
Now more global automakers, including Tesla Inc., Hyundai Motor Co., Volkswagen and Mercedes-Benz, are also opting for LFP batteries in their EVs.
To meet the growing demand, Samsung SDI has joined its Chinese peers to develop LFP batteries but with new battery chemistry by adding lithium manganese phosphate to increase battery energy density.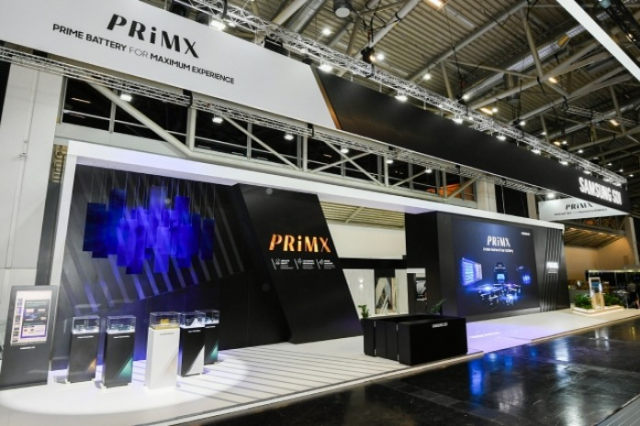 LFP VS. LMFP BATTERIES
The LMFP battery's energy density is about 15-20% higher than that of the LFP battery, but its production cost is almost the same. The higher the energy density, the longer the driving range.
The development of the LMFP battery is an exciting departure for Samsung SDI, which has focused more on the development of high-nickel premium nickel-cobalt-aluminum (NCA) EV batteries.
The company hopes that with its diverse battery portfolio, it can expand its presence in Europe.
"We will supply the best quality and most stable batteries in Europe that can lead the future EV industry," said Choi Yoon-ho, the president and chief executive officer of Samsung SDI who will attend the motor show on Wednesday to market the company's batteries to potential buyers.
Samsung SDI will also display the nickel-manganese-oxide (NMX) battery, which does not use expensive cobalt as a cathode material, and the cylindrical battery measuring 46 millimeters in diameter at IAA Mobility 2023.
NEXT-GEN OLED AND CHIPS FOR FUTURE MOBILITY
Its display-making affiliate Samsung Display Co. will show off its display leadership in OLED technology during this year's IAA Mobility.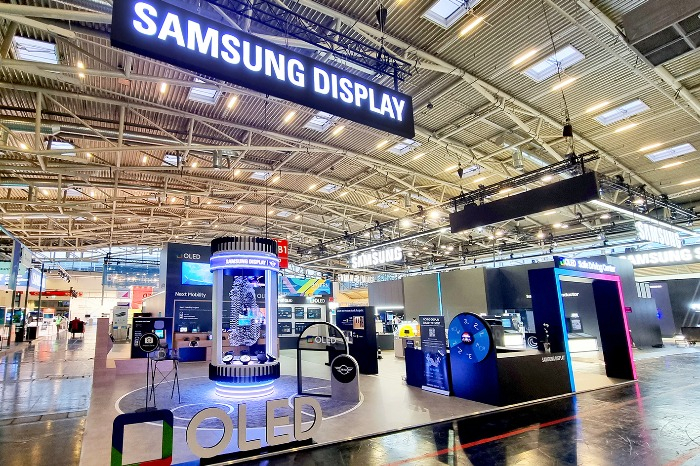 Visitors to its booth will experience the company's round OLED display, the first of its kind in the world that is installed in the Mini, a British automotive marque owned by German automaker BMW.
The company has set up the Safe Driving Center, where visitors on Monday were wowed by Samsung OLED's deep black level — a black cat was clearly identifiable in a very dark scene.
It also showcases future OLED display technologies in various form factors, such as the Flex S, a multi-foldable display that folds into an S shape with one side of the device inward and the other outward. It can be unfolded into a 12.4-inch screen.
Their heavyweight sibling Samsung Electronics Co. will also show off its latest semiconductor technologies poised to lead future mobility with its Device Solution (DS) division's debut at IAA Mobility.
In its booth visitors can experience Samsung Electronics' future mobility solutions across memory, system LSI, foundry and LED technologies.
It will display the Exynos Auto V920 processor for premium in-vehicle infotainment systems and ISOCELL Auto sensors for a 360-degree car view.
Its advanced LED lighting solutions for future electric and autonomous vehicles will also be presented.
Visitors can experience those technologies in a car set up at the booth.
Write to Nan-Sae Bin at binthere@hankyung.com

Sookyung Seo edited this article.