Volkswagen reaffirmed its EV strategy for the future during this year's IAA Mobility in Munich. VW also unveiled its electrified ID. GTI concept to show its dedication to electric vehicles. 
Volkswagen's EV Strategy
"We have realigned Volkswagen over the course of recent months. Our actions are always focused on the question of what customers expect from us," said VW CEO Thomas Schäfer.  
"The complete range of our new orientation will be visible for the first time at the IAA Mobility. Volkswagen is delivering what customers want: whether electric, combustion engine, or hybrid vehicles – all our new models impress with enjoyable efficiency, intuitive operation, and high quality that is evident in all areas. In this way, we are meeting our promise of once more focusing completely on customer needs," Schäfer commented. 
Volkswagen aims to launch 11 new fully-electric vehicles by 2027, ranging from a less than €25,000 ($26,980.88) compact car to a family saloon. The ID. Family lineup already has a few notable models, including the ID. Buzz, ID.7, and the ID.3. 
Last month, Volkswagen released the enhanced VW ID.3 with increased range and updated technology. The European automaker also launched ID.7 presales in April. VW believes the ID.7 and the ID. Buzz could help it gain a 10% market share in the United States. The German car manufacturer celebrated the launch of the ID. Buzz in the United States and Canada at Huntington Beach in June.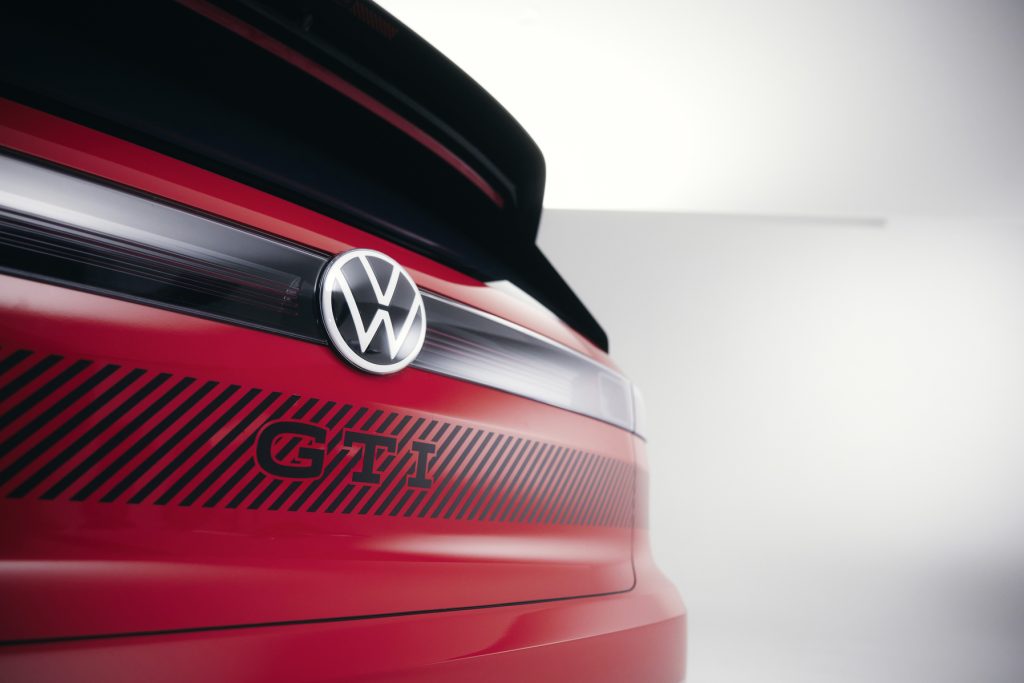 The ID.GTI Concept
Volkswagen's transition to selling only pure-electric vehicles will take some time. As one of Europe's biggest automakers, VW aims to produce only electric vehicles in Europe by 2033. Until then, the European car maker will continue to release efficient combustion engine vehicles. 
At IAA Mobility this year, Volkswagen unveiled its ID. GTI concept symbolizing its dedication to fully transitioning into an electric vehicle producer. According to VW, select ID.family models will have GTA versions. Volkswagen aims to start delivering the production version of ID.GTI models by 2027. 
"The perfect combination of driving pleasure and everyday usability – that is what the three letters GTI have meant for decades," said Schäfer. 
"With the ID. GTI Concept, we are taking the GTI DNA into the electric age. It remains sporty, iconic, technologically progressive, and accessible, but now with a new interpretation for tomorrow's world: electric, fully connected, and extremely emotive. Here, driving pleasure and sustainability are a perfect match. This means GTI has a future – for our brand and for the fans. A Volkswagen sports car for the electric age that is suitable for everyday driving: 100 percent electric – 100 percent emotion."
The Teslarati team would appreciate hearing from you. If you have any tips, contact me at maria@teslarati.com or via X @Writer_01001101.
Volkswagen reaffirms dedication to EVs at IAA Mobility with ID.GTA concept