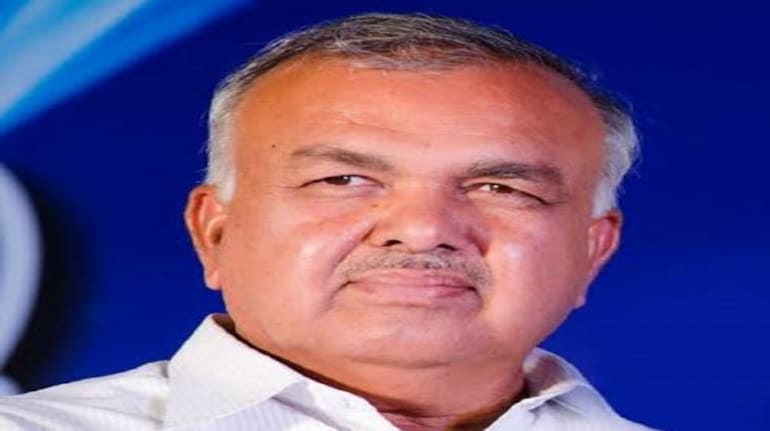 Transport minister Ramalinga Reddy
With private transporters in Bengaluru threatening to go on strike on September 11, Karnataka transport minister Ramalinga Reddy said on September 6 that the state government is open to talks to address around 30 demands.
Transporters had asked the state government to regulate aggregators, including Ola, Uber, Rapido, Porter, Zoomcar, Redbus, and Abhibus. Reddy said many of these aggregator firms had approached the high court, and they will take steps to vacate the stay in the coming days.
Regarding the transporters' demand to ban illegal bike taxis, Reddy explained, "There is a contempt petition pending in the high court regarding the enforcement of Rapido bike taxis in 2022. We have discussed this issue with the Advocate General several times, and steps are being taken to clear the restraining order by submitting appropriate documents to the court."
Also read: Bengaluru transporters threaten to go on strike on September 11
On restricting aggregators like Ola and Uber from charging more than 5 percent commission, Reddy said, "In November 2022, the High Court issued an interim order allowing them to collect a 10 percent service charge, and the case is still pending in the high court."
Addressing the issue of illegal fares charged by companies like Ola and Uber, he said, "In December 2016, the High Court directed not to take any coercive action against Ola and Uber for violating the Karnataka On-Demand Transportation Technology Aggregator Rules 2016 so the department was not able to take any action."
Regarding another demand from transporters to ban online app-based bus booking companies like Redbus and Abhibus, he said, "In 2018, Redbus filed a petition with the Karnataka State Transport Appellate Tribunal against the transport department's order. In response, the department filed a case in the High Court, which is currently in the hearing stage."
Regarding the operation of goods transport vehicles without a licence, he said, "More than 2,000 cases booked against Porter and other companies for operating goods transport vehicles through the app without obtaining a licence".
He said more than 50 cases have been booked against Zomato and Swiggy for violating the Motor Vehicles Act 1988.
Reddy said action will be initiated against whiteboard vehicles being used for commercial purposes, including Zoomcar and others.
To another demand from transporters for an app alternative to private aggregators like Uber and Ola, he said, "We have already had preliminary meetings with the state e-governance department to develop an app that is convenient for passengers and can increase the income of vehicle drivers/owners. Some private firms have also come forward, and we will launch the app in six months."
Reddy said one of the transporters' demands is to provide financial assistance of Rs 10,000 per month to drivers. "In Karnataka, there are 3,64,192 auto-rickshaw drivers alone, which would amount to Rs 4,370.28 crore per year," he said.