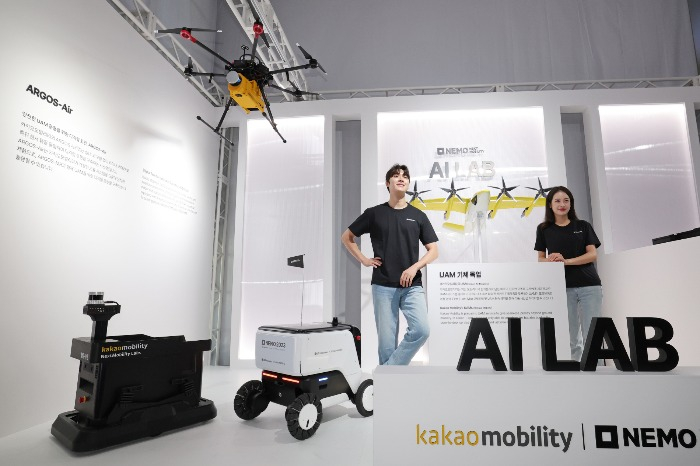 South Korea's Kakao Mobility has announced a vision to build an evolved platform with generative artificial intelligence (GenAI) specialized for mobility.
The company on Friday held the second edition of its event "Next Mobility" (NEMO) at the Grand InterContinental Seoul Parnas in Seoul and announced that it will share the technological goal of creating "AI that understands our world."
Specifically, it will integrate its proposed platform with the mobility AI technologies it has ranging from mobility engines to autonomous driving, robots and digital twin for the goal of building a mobility-customized GenAI engine by the first half of next year.
In addition, Kakao Mobility will use a new engine to upgrade each AI-based service while creating AI plug-ins for global mobility, logistics and delivery.
"Since our launch of (the taxi-hailing app) Kakao T in 2015, we've pushed the evolution of the mobility market, which was segmented due to imbalance of information, into an innovative sector through digital transformation of mobile services," a company source said.
"Following advances in AI-based technologies like self-driving and big data, we plan to create an AI-based platform ecosystem to respond to the future in the era of grand AI transformation."
Write to Seung-Woo Lee at leeswoo@hankyung.com