With Gasgoo Daily, we will offer daily important automotive news in China. For those we have reported, the title of the piece will include a hyperlink, which will provide detailed information.
Apollo Future Mobility forgoes acquisition of WM Motor
On the evening of September 8, Hong Kong-listed company Apollo Future Mobility Group Limited released a statement announcing the termination of its acquisition of Chinese new energy vehicle maker WM Motor. The announcement cited several factors for the decision, including global market turbulence, geopolitical conflicts, ongoing financial market uncertainties, and the short-term economic recovery post-pandemic.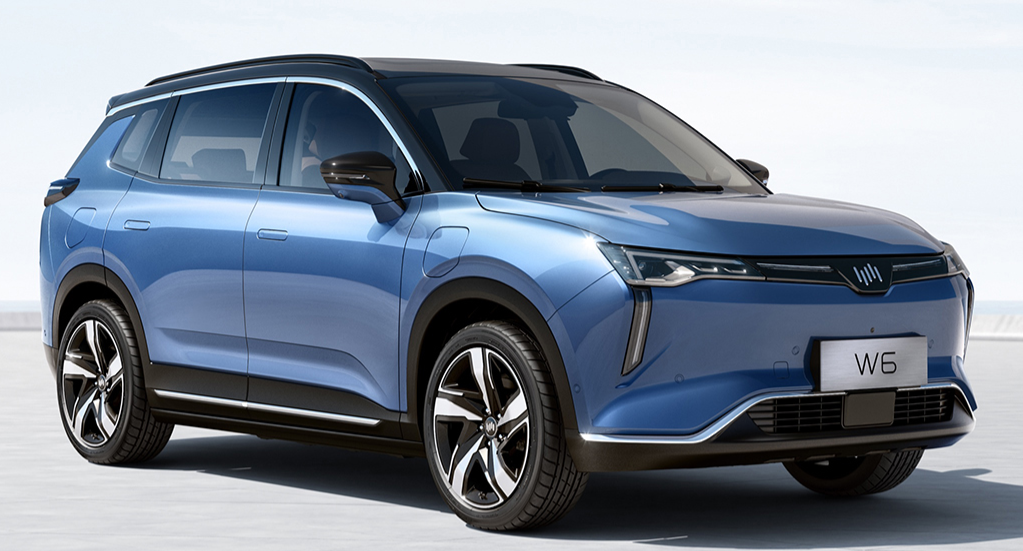 WM Motor's W6; photo credit: WM Motor
HYCAN V09 commences pre-sales, with deliveries set for October 13
On September 10th, HYCAN, a Chinese new energy vehicle maker, officially initiated pre-sales for its first-ever all-electric premium MPV, the HYCAN V09. Alongside the pre-sales launch, the company revealed the price range for the model's five different trim levels: 320,000 yuan to 460,000 yuan. The new model is scheduled to hit the market on October 13, 2023, with deliveries commencing simultaneously.
HYCAN V09; photo credit: HYCAN
Guangdong province optimizes car purchase policies in Guangzhou, Shenzhen cities
The Office of the People's Government of Guangdong Province recently issued a notice outlining the implementation plan for expanding domestic demand in Guangdong Province. The notice emphasizes the exploration of potential in automobile consumption and the promotion of new energy vehicle adoption. This includes streamlining and enhancing car purchase policies in Guangzhou and Shenzhen cities, refining qualification requirements, and shifting the focus from car acquisition management to car usage management.
FAW Toyota celebrates 20th anniversary with new energy vehicle-dedicated future plans
On September 9, FAW Toyota held an event to celebrate its 20th anniversary in Tianjin. The Sino-Japanese collaboration between Toyota Motor and FAW Group, reaffirmed its commitment to enduring passion and customer-centricity.
Great Wall Motor announces entry into Mexican market
In a declaration of its commitment to innovation and global expansion, Great Wall Motor showcased its GWM brand and introduced the Haval H6 HEV model in Mexico City on September 7th.
Lynk & Co 08 hits market, starting at 208,800 yuan
On September 8, Lynk & Co, the premium automotive brand jointly owned by Geely and Volvo Cars, officially put the Lynk & Co 08 plug-in hybrid electric SUV onto the market. The new model comes with five trim levels, which are priced between 208,800 yuan and 288,000 yuan.
JAC Group posts 19.55% YoY surge in August sales
In August 2023, JAC Group posted a remarkable sales figure of 53,870 vehicles, marking a 19.55% increase compared to the same period last year. Impressively, this marks the seventh consecutive month for the company to achieve a year-on-year growth in sales.
GAC Group faces YoY dip in Aug. auto sales, but scores YoY surge in both NEV sales, export volume
GAC Group sold a total of 196,761 new vehicles in August 2023, representing a 4% month-on-month rise, but still marking a 9.68% year-on-year decrease, according to the monthly sales results it issued last Friday.